Welcome to Busy Bead
The highest quality silicone beads in every shape, size and color. Each bead is sold individually (unless otherwise specified), so that you are able to completely customize your quantities!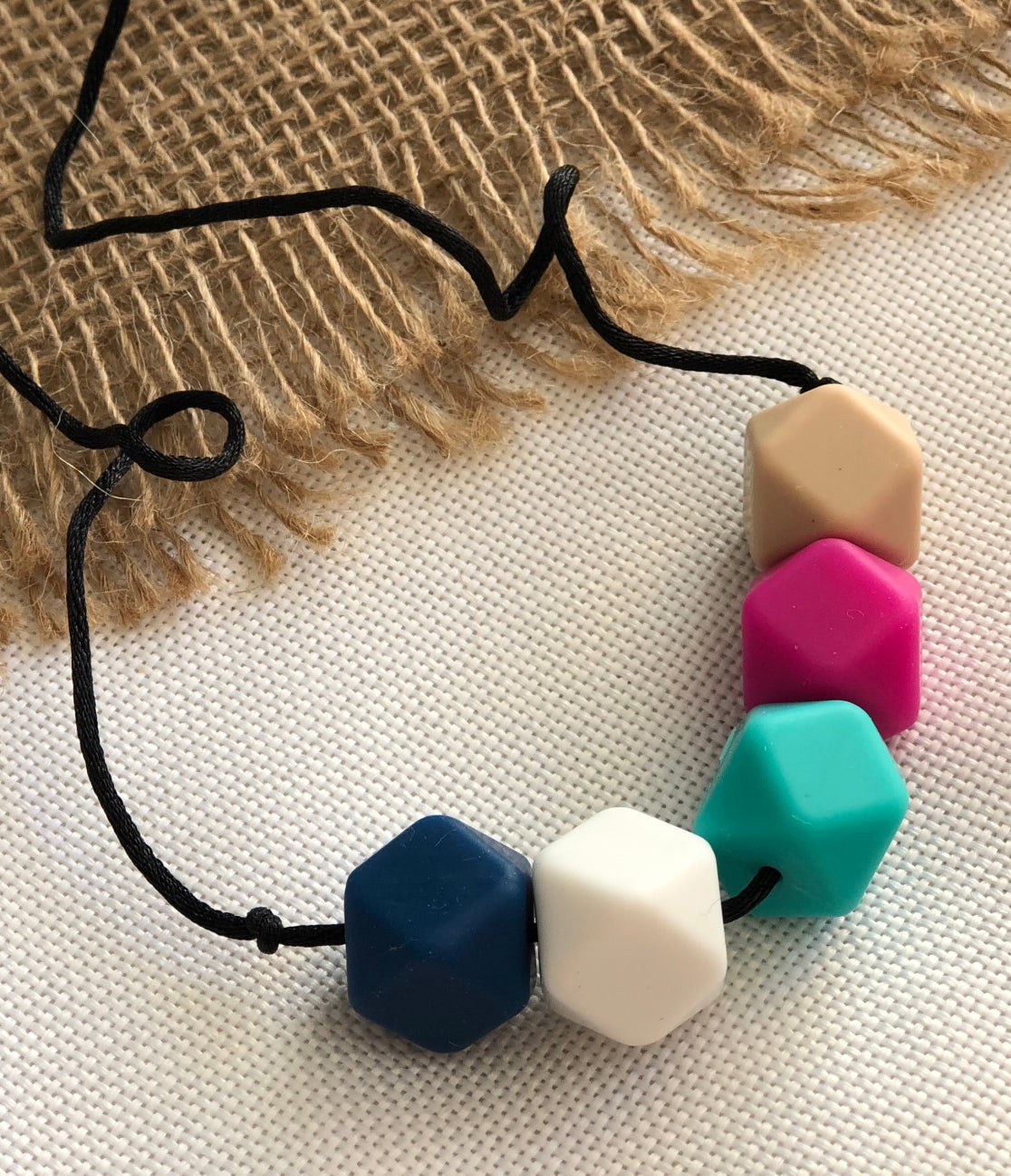 We're your one-stop shop for the latest designs & highest quality silicone beads. Expect a great shopping experience, incredible selection and the best customer service!
Why Choose Busy Bead Silicone Beads?
At Busy Bead, we make high quality silicone beads that are perfect for arts and crafts. Our beads are chew safe. We are based in the United States.
Shop All Beads
The Busy Bead Difference
Fast Turnaround and Free Shipping Over $50

Easy and Flexible Online Ordering

Friendly and Responsive Customer Service
Let customers speak for us
Frequently Asked Questions
So Many Choices, Where Should I Start?

Because we offer so many different products, colors and variant options, it can be overwhelming when you first start navigating the website.  Here are a few helpful places to begin:

BUNDLES AND KITS: Shop our wide range of craft kits to help you get started on projects without having to add every.single.item to your cart :) Find our kits here!

DIY TUTORIALS: Our amazing library of unique step-by-step DIY tutorials to help you get started on your crafting projects.  Find our DIY Tutorials here!

COLOR & SIZING CHARTS: These resources will help you get started on your journey into silicone craft supplies!  Find our color & sizing resources here!

SAMPLE COLOR CORD: Our sample color cord allows you to see our colors in person as you start planning your designs. It comes with a handy, labelled card so that you can easily find the names of all your favorite colors. Shop our Sample Color Cord here!

BLOG:  Follow us on our blog for all the newest designs & ideas. It's jam-packed with the best information, free resources and encouraging posts to help our customers thrive in their crafting.  
What are Silicone Beads Used for?

Our customers love to use silicone beads for arts and crafts, or for making custom bracelets, keychains, pacifier straps, and more.
What is so Great About Your Beads?

At Busy Bead, we are proud to offer high quality silicone beads that are perfect for all your DIY and crafting needs. What makes our silicone beads so great?

First, our beads are made from high quality silicone that is both durable and flexible. This means that they can withstand regular use and won't easily break or crack. Additionally, their flexibility allows for easy manipulation, making them ideal for a wide variety of crafting projects.

Our silicone beads are also available in a wide range of colors and shapes, allowing you to find the perfect match for your project. Whether you're looking for classic round beads, unique hexagonal beads, or even letter beads to spell out a special message, we've got you covered. For crafting, they also pair great with die cut stickers.

Another great feature of our silicone beads is that they are safe and non-toxic, making them suitable for use in children's toys and accessories. They are also easy to clean and maintain, ensuring that they will look great for years to come.

At Busy Bead, we pride ourselves on offering high quality products at competitive prices. Our silicone beads are no exception. We are confident that once you try our beads, you'll see why they are the perfect choice for all your crafting needs.
Where are You Located?

We are based in Utah in the United States.
What is Your Processing and Shipping Time?

We lovingly hand-package and ship your orders out in record time so that you receive your product quickly and can start creating & crafting!  Our incredibly fast processing time is what sets us apart as a company.  99% of our orders are shipped same or next business day.

We offer free shipping for orders over $50, but we also offer express shipping options. If you have a deadline, reach out to us, we can usually meet it!